Official Photographer of the Missouri State Fair
Professional livestock photographer Pearl Walthall specializes in shows and fairs and on-farm cattle portraits, and serves as an official photographer of the Missouri State Fair.
2015
Events
Feb 28-Mar 1
KSU Kickoff, Hutchinson KS
March 14-15
MU AGR, Sedalia MO
March 21-22
ISU Cyclone Classic and ISU Spring Showdown, Ames IA
March 28-29
Chillicothe Weekend, Chillicothe MO
April 4
MU Block & Bridle, Sedalia MO
April 11
Battle of the Breeds, Sedalia MO
April 19
Bear Classic, Springfield MO
April 25-26
Spring Spectacular Goat Show, Sedalia MO
June 7-13
ABGA Goat Show, Grand Island NE
June 10
South Central Regionals, Springfield MO
June 13-14
MCA All Breed Show, Sedalia MO
July 7-11
AJSA Classic, College Station, TX
July 13-18
NJAA National Show, Tulsa OK
July 22-25
Simmental Breeders Sweepstakes, Louisville KY
July 24-25
Ozark Empire Fair Gold Buckle Gala, Springfield MO
Cass County Fair
July 30-Aug 8
Ozark Empire, Springfield MO
August 13-23
Missouri State Fair, Sedalia MO
2014
Events
February 1-2
MU AGR, Columbia MO
March 1-2
Missouri Block & Bridle
April 12
Battle of the Breeds
April 26-27
Spectacular Spring Goat Show
May 3
MU Bear Classic
June 13-15
MCA All Breeds Junior Show
June 20
Kentucky Angus Preview Show, Louisville KY
June 21-22
All American Angus Futurity, Louisville KY
July 6-12
American Angus Jr. Nationals, Indianapolis IN
July 12-18
AJSA Jr. Nationals, Louisville KY
July 18-19
Ozark Empire Gala, Springfield MO
July 19-20
Simmental Breeders Sweepstakes, Louisville KY
July 24-Aug 2
Ozark Empire Fair, Springfield MO
August 7-17
Missouri State Fair, Sedalia MO
August 31
Cass Co. Sale of Champions, Harrisonville MO
December 11-14
Kansas Beef Expo, Hutchinson KS
Don't see the photos or show you're looking for?
Please check Shows & Fairs in Galleries!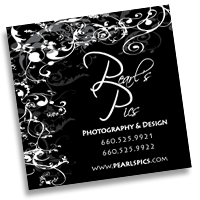 Check out our catalog
of personalized
photo accessories! >